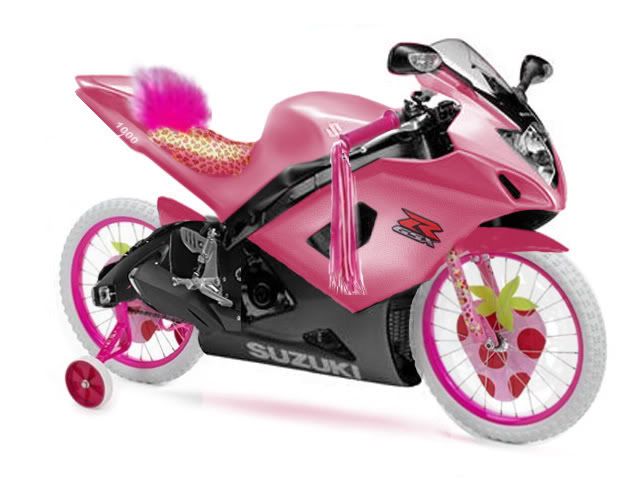 I'm taking my motorcycle test tomorrow! :P I'm so nervous :P but I will be back to reply to all of your comments and stuff soon though!!! :)
I've been practicing on my motorcycle and it was scorching hot outside today!!! 98 degrees!!! :O Not too excited bout tomorrow's weather... heard it's going to be 2 degrees hotter... bleh..
Was weird because I don't usually get burnt from the sun...I just tan..
but my face is aching eventhough I wore sunscreen!
Hope all of you are doing well :) I miss reading everybody's posts!!! :)
(The bike pictured above is not mine :P but its cute huh! :P I need to paint my bike pink :P)